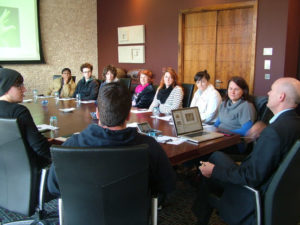 In 2010, creative multimedia students from Tipperary Institute attended regular sessions of Open Coffee in the Absolute Hotel of Limerick. They set up a #LOCC hashtag on Twitter, an Open Coffee group on Upcoming.org, and a vibrant word of mouth network. Occasionally, a few monthly blog posts helped spark interest in these casual meet-ups held on the first Thursday of every month.
In 2016, a group of creative multimedia students set up a WordPress site on Blacknight. They planned to use a web scraper to pull content from Ireland's first OpenCoffee site and then republish the content inside WordPress. This idea remained dormant for nearly four years.
In 2020, the process has started with the help of Creative Media and Design students on the Clonmel Digital Campus. We start by documenting more than 10,000 page views were recorded for the legacy content.